Mal Lucas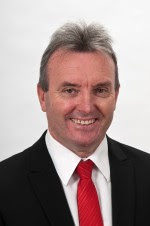 SENIOR PROPERTY CONSULTANT
I am a consummate salesman and by making an industry leap to real estate from logistics, I have found professional success at a high level.
I am passionate about the needs and goals of my clients and I specialise in bringing peace of mind to home sellers who have previously struggled with selling their own homes or with another agent.
I am exceptionally well respected in the Caboolture shire, not only for my unparalleled professional track record, exceptional negotiation skills and high ethical standards but for being an honest and hard working family man who does everything in my power to ensure my clients success.
I am also highly regarded amongst my team as I am consistently in the top 50 sales people with the Elders Group Australia wide.
Thanks to my exceptionally loyal clientele, personal referrals and repeat business form the foundation of my career.
My family and I have been in the area for nearly 20 years. In my spare time, I love's to watch Rugby League, whether it be live at the stadium or at home with family and friends. You can also find me out on the Golf Course in my Elders Golf Buggy on the weekends and if you are ever in need of a golfing partner - just give me a'hoy and I'll join you for a round on the green.
Call me at anytime on 0429 535 197
My Awards to Date:-
2017 - QLD & NTH NSW - Yearly Awards – No. 5 - Settled Sales - NATIONALLY
2017 - QLD & NTH NSW - Yearly Awards – No. 2 - Settled Sales
2017 - QLD & NTH NSW - Yearly Awards – No. 2 - Gross Commission
2017 - QLD & NTH NSW - Yearly Awards – No. 4 - Gross Commission – NATIONALLY
2017 - NATIONAL Elite Agent - Top 1% of Agents in Australia
2017 - QLD & NTH NSW - Half Yearly Awards - No. 1 - Gross Commission
2017 - QLD & NTH NSW - Half Yearly Awards - No. 2 - Settled Sales
2017 - A-List Agent - Top 1% of agents in Queensland
2016 - QLD & NTH NSW - Yearly Awards - No. 2 - Settled Sales
2016 - QLD & NTH NSW - Yearly Awards - No. 3 - Exclusive Lister
2016 - QLD & NTH NSW - Yearly Awards - No. 4 - Gross Commission
2016 - QLD & NTH NSW - Half Yearly Awards - No. 4 - Settled Sales
2016 - QLD & NTH NSW - Half Yearly Awards - No. 5 – Gross Commission
2016 - NATIONAL Elite Agent - Top 1% of Agents in Australia
2016 - NATIONAL - No. 7 Sales Person - Settled Sales
2016 - NATIONAL - No. 10 - Gross Commission
2016 - NATIONAL Elite Agent – Top 100 Elders Staff
2016 A-List Agent - Top 1% of Agents in Australia
2015 - QLD & NTH NSW - No. 10 Sales Person - Settled Sales
2015 - QLD & NTH NSW - No. 10 Sales Person - Gross Commission
2012 - QLD & NTH NSW - No. 8 Sales Person - Gross Commission
07 3883 3100
07 3283 4813
0429 535 197
After Hours: 0429 535 197